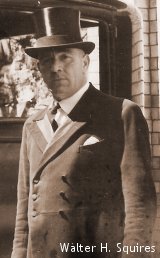 For more than nine decades Walter H. Squires & Son has been a name synonymous with dignity and pride in the profession of Funeral Directing.
Founded in Tiverton in 1933 by Walter H. Squires, a local wheelwright, Walter H. Squires & Son has become one of Devon's most respected Funeral Directors. Still owned and run by its founding family, Walter H. Squires & Son also offer offices in Exeter and unrivalled funeral premises in Cullompton.
The company is now in the hands of the third generation of the Squires family, Ryan and Melanie Squires, and between the three generations there are 145 years of experience in the profession of Funeral Directing.
All of our funeral staff are full-time and fully trained by the Independent Funeral Directors College, and with most members of staff holding Induction Certificates and Funeral Operative Certificates, Walter H. Squires & Son are the only local firm to be able to offer this recognised form of reassurance.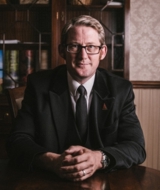 "Carrying on the family tradition is a way of life. As local family Funeral Directors, we are dedicated to providing the very best service we can. We have a long and proud history and we are committed to upholding professional standards. Not only do we strive to meet your immediate needs, we also seek to build a relationship of trust, so that you will feel able to turn to us for help in the future."
Ryan P. Squires (Dip F.D., M.B.I.F.D.)
Son and successor of the late Peter H. Squires
Walter H. Squires & Son offer a dedicated 24 hour a day service, 365 days a year; one phone call will gain our immediate attention.
No matter how simple or elaborate your wishes, with Walter H. Squires & Son you will be assured of the very greatest of care and attention to detail and a service that is second to none.